Concept
(Furniture Construction - CCC)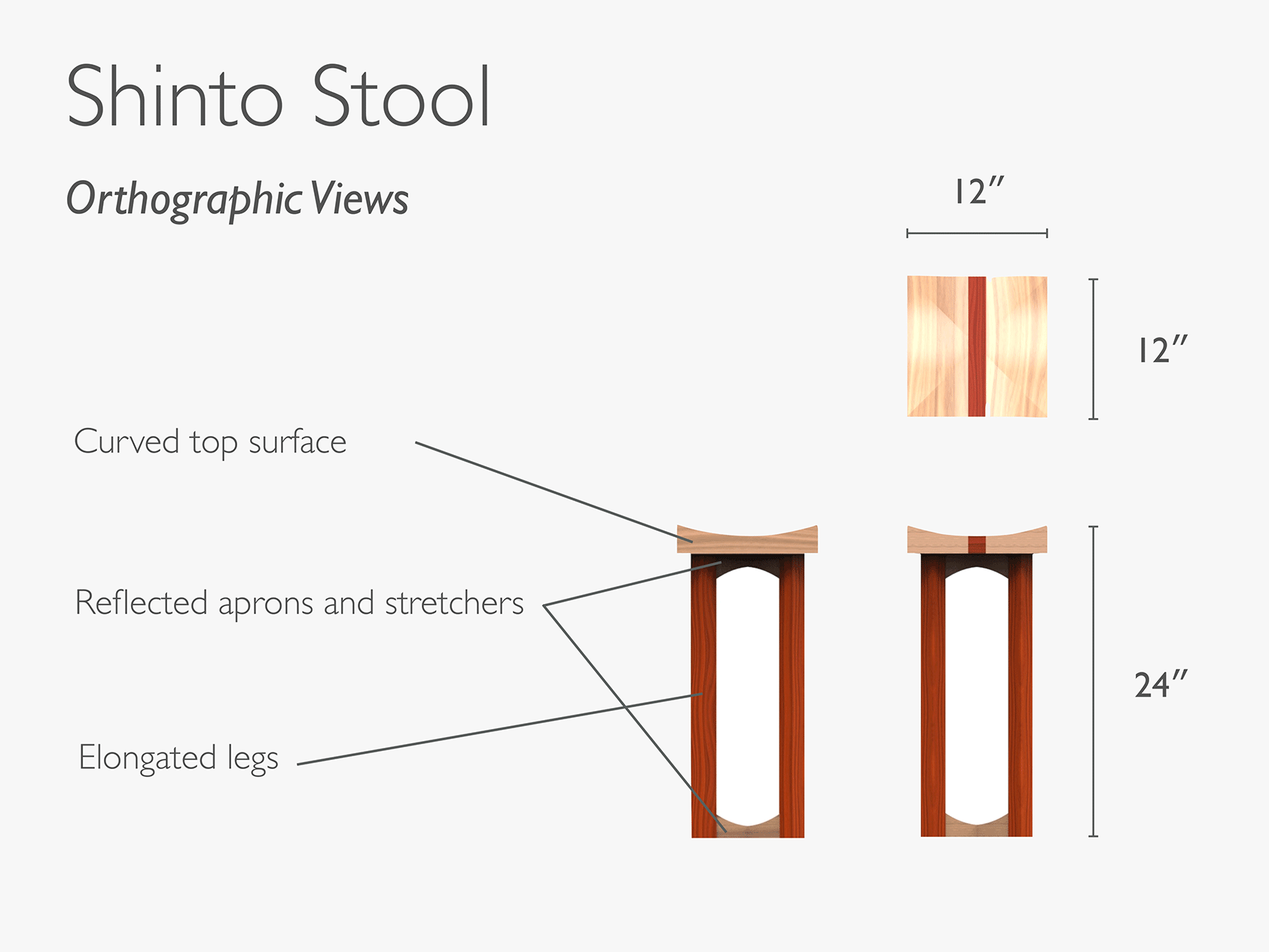 Orthographic Views
(Furniture Construction - CCC)
Process
(Furniture Construction - CCC)
Process
(Furniture Construction - CCC)
Transitions
(Furniture Construction - CCC)
Parts
(Furniture Construction - CCC)
Contextual Render
(Furniture Construction - CCC)
Final Model
(Furniture Construction - CCC)
Packaging
(Furniture Construction - CCC)
The Shinto Stool is a one-off piece of furniture inspired by the Shinto Shrines in Japan, Tokyo. The curvature of the top surface resembles the form of the shrines and was "hand CNC-ed" using templates and a router, achieving a form of traditional crafts informed by modern technology.
The natural color of Padauk and Maple contrast each other, harmonizing the overall form with distinctive parts. As Padauk fades, it changes color and evokes nostalgic senses.
Being a project during overseas exchange, it was designed to be collapsible, thus the Shinto Stool is able to fit in most luggages for ease of transportation.
​
​
James Sua - Shinto Stool, 2015,
made of padauk & maple, dim 61 x 30.5 x 30.5 cm,
Furniture Construction (CCC) with Tim Cozzens,
© jsky21.com