Orthographic Rendering 1
(Computer Aided Design I - NTU)
Orthographic Rendering 2
(Computer Aided Design I - NTU)
Orthographic Rendering 3
(Computer Aided Design I - NTU)
Perspective Rendering 1
(Computer Aided Design I - NTU)
Perspective Rendering 2
(Computer Aided Design I - NTU)
Rhinoceros
(Computer Aided Design I - NTU)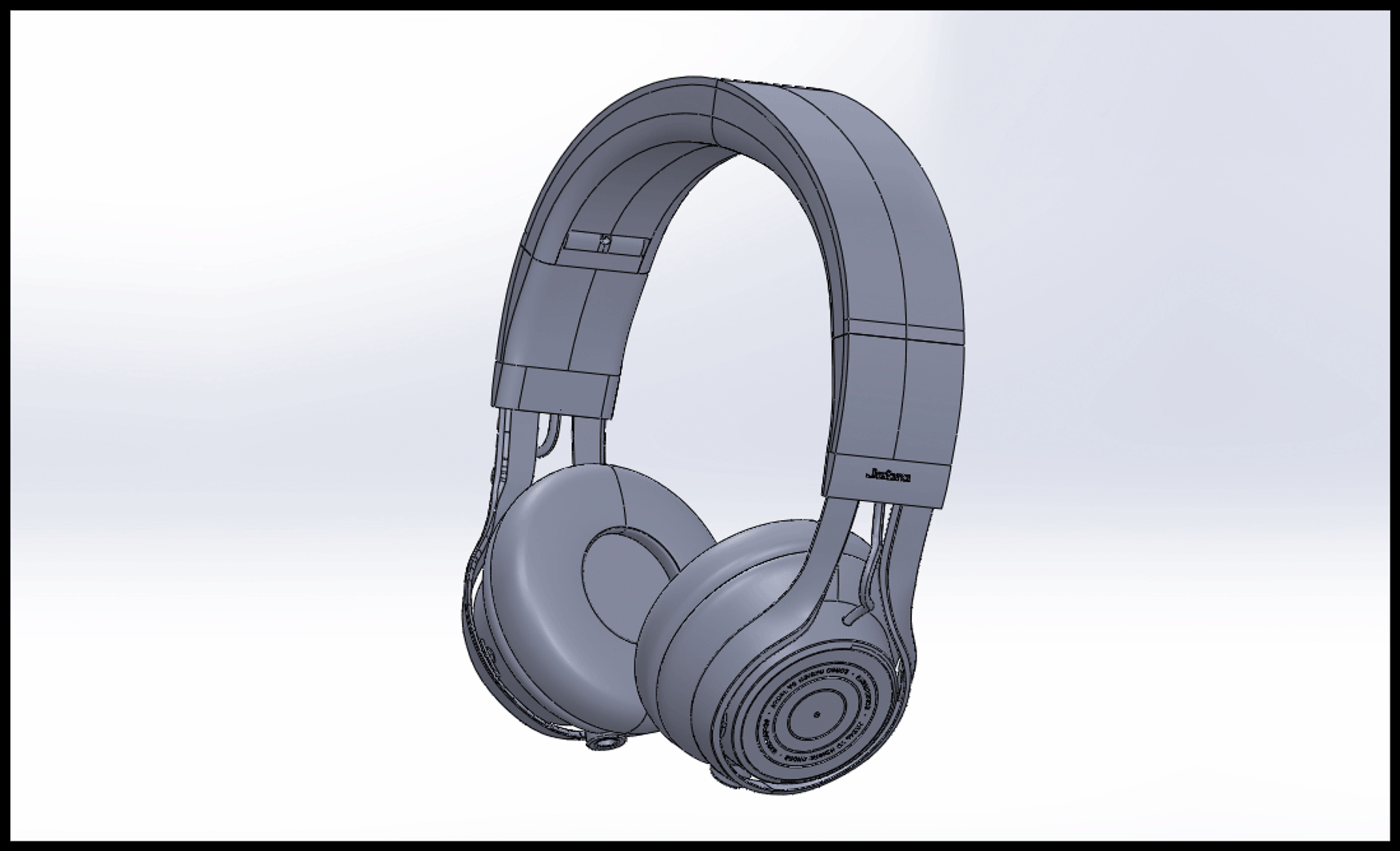 SolidWorks
(Computer Aided Design II - NTU)
Technical Drawing
(Computer Aided Design I - NTU)
Animation Sequence Frame
(Computer Aided Design II - NTU)
The Revo Wireless is an existing bluetooth wireless headphones by Jabra. It has a stunning and appealing industrial look, in fusion of design and technology.
In this project, it started by modelling the existing headphones using Rhinoceros, with the aid of the physical model for dimensions. Followed by importing it into KeyShot for materials assignments and realistic renderings with different views and perspectives.
Moving on to SolidWorks, part files were imported from Rhinoceros with modifications for easy assembly. After being assembled in SolidWorks, drawing files were generated for technical specfication purposes.
Lastly, back to KeyShot for animation. Bongo for Rhinoceros could be used too however the image quality is not as pleasing as KeyShot since KeyShot is a rendering software. With time frames adjusted and rendered, the file was imported to Adobe Premier Pro for further enhancements and music add on before exporting it in premium quality.
​
​
James Sua - Jabra Revo Wireless, 2014/15,
made of ABS, silicon, aluminum & foam, dim 19.5 x 18.5 x 7.5 cm,
Computer Aided Design I & II (NTU) with Jeffrey Hong,
© jsky21.com